WiseChip seasons greeting and warmest wishes for the co..
2011/12/9
Dear WiseChip Partners,
Dear WiseChip Partners, The Christmas and holiday season is coming. WiseChip (WSI) would like to express our gratitude to our valued customers for your dedication and support this year. Your support makes our business a continuous and stable growth. In the coming days, we'll keep our seamless collaboration with you and dedicate to bringing our core technology to the world. Here again, thank you for all the endeavor with us and we sincerely wish you a Merry Christmas with your beloved ones.
Merry Christmas and Happy New Year!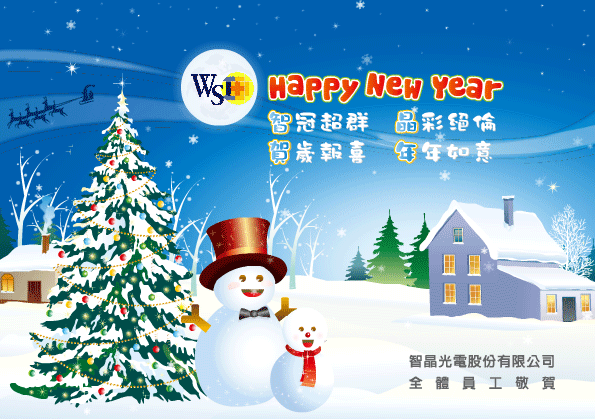 For more information, please contact us by e-mail here.
Email: MKT@wisechip.com.tw